Vineyard Pics - hidden
Beckstoffer Georges III Vineyard, Rutherford, Napa Valley
This 300-acre parcel was first purchased by Beaulieu founder Georges de Latour in 1928 and achieved wide acclaim in the 1960's and 70's, establishing pre-eminence of Napa Valley Cabernet Sauvignon. Purchased by Beckstoffer Vineyards in 1988, the vineyard has since been replanted using new Cabernet Sauvignon clones with tighter spacing and advanced trellising systems, enhancing both quality and grape tonnage.
BRYTER Estates is proud to produce our top end "Premiere Cuvee" and "Inspired" Cabernet Sauvignon wines exclusively from this vineyard.
Sunchase Vineyard, Petaluma Gap, Sonoma Coast
Located in the Petaluma Gap area of Sonoma County, a proven high-quality region that is wildly popular with high-end wine producers.
Sunchase is an ideal site for growing high-end Pinot Noir and Chardonnay varietals on the southern side of Sonoma Mountain, an area heavily influenced by the cool ocean breezes from the Petaluma Wind Gap.
BRYTER Estates Cadeau Pinot Noir and Tre Sette Pinot Noir are exclusively produced from this vineyard, and we enjoy a long term arrangement for the best blocks in the vineyard to consistently produce the finest Pinot Noir possible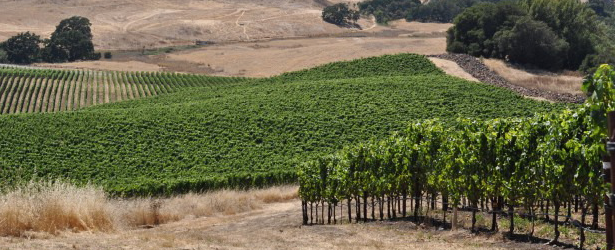 Gap's Crown Vineyard, Petaluma Gap, Sonoma Coast
Gap's Crown is situated at the confluence of where Sonoma Mountain and its surrounding southwest facing hills meet the Petaluma Wind Gap. A pocket is formed by Crane Canyon and these northwest hills just to the north of Gap's Crown, creating a natural fog pocket around the vineyard. Typically, coastal fog that is trapped in this pocket takes longer to burn off during the latter days of the growing season. This lingering fog during at the end of the growing season allows Gap's Crown fruit to ripen slowly, developing sugar and phenolic ripeness in unison.
BRYTER Estates Lux and Affine Chardonnay are both from this famous Petaluma Gap vineyard.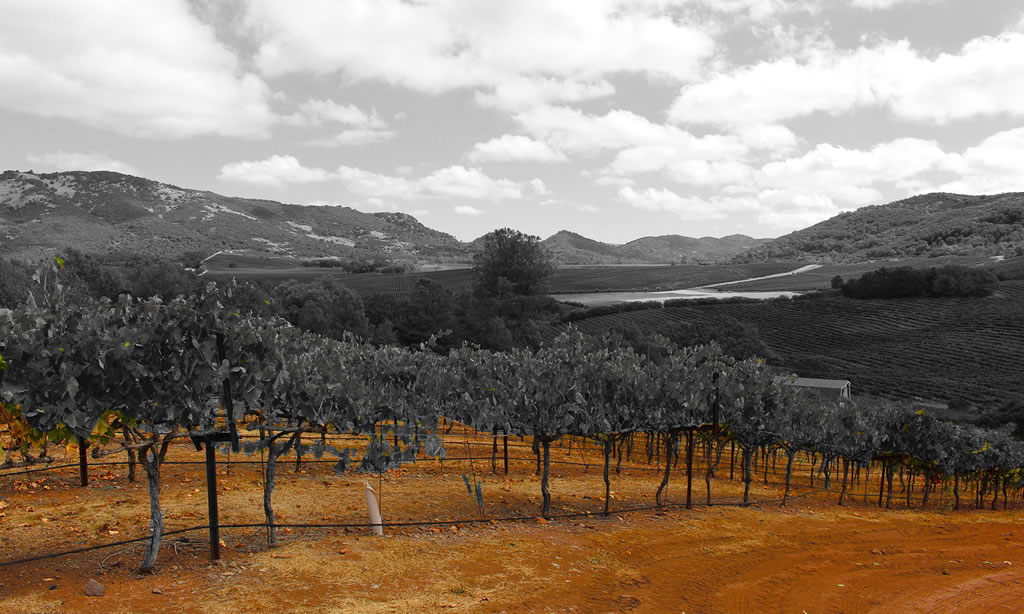 Meadowrock Vineyard, Atlas Peak, Napa Valley
Perched at an elevation of 1,760 feet, this vineyard reflects the best of Atlas Peak, exhibiting rocky volcanic soil in a jagged, mountainous landscape. Although subject to the typical maritime afternoon and evening cooling, the area tends to avoid the fogs that spill into the rest of Napa Valley. As such, Atlas Peak is influenced by full sunlight during the day and temperature drops at night, with warm, dry summers and cool, wet winters. Cabernet Sauvignon is the appellation's signature varietal.
BRYTER Estates will release our Cabernet Sauvignon wines from this vineyard in 2017.